Dad! I can't believe it has been one month since we lost you and we miss you more than ever! I will cherish this picture forever, taken at my wedding just over a year and a half ago! I have it blown up sitting on my nightstand, right next to my bed! You were always such a great dancer!
We have received hundreds of photos from the World Club Championship, but I just wanted to share a few!
Here is a small glimpse into what my dad saw in his last week!
My dad had brought back a little thank-you card from his caddie. It had a printed Korean saying on the front that translates into:
Dad, I know you are at my side, even though I cannot see you! I know you will be there!
Sadly, like so many times before, my dad boarded his plane to return home to us with memorabilia from the week to share with us all. He always brought home three extra of everything he collected on his travels, one for each of his three children. With a long 14 hour flight ahead of them, everyone settled in to try to get some sleep as best they could. The most heartbreaking part is...our dad never woke up!
Ten hours into the flight, the flight attendant tried to wake my dad because they were starting to serve breakfast! After a couple of attempts, she realized he had no pulse. He had passed away peacefully in his sleep! My dads good friend and playing partner, Kevin, was no doubt part of God's plan. No one could have handled a situation like this as strong and gracefully as he did! Kevin held my fathers hand the remaining 4 hours of the flight back to the US. When they landed in Atlanta, Kevin never left my father's side and brought him home to us here in Charlotte! Kevin was my dads guardian angel here on earth. I look forward to the day that I can ask my dad...what were you dreaming of all those hours on that flight? Did you have your noise-canceling earphones on that you loved so much? What were you listening to? (Most likely his sports psychology and mental toughness CDs) At what point did you realize you were in heaven? I've heard that heaven has spectacular glowing colors that we don't even know about? What do they look like? Have you seen Paw Paw? Tell him that I love him and miss him too!
We were blown away by the numerous phone calls and wonderful emails we have received for the past couple of weeks! My dad was truly loved!
One of my dads greatest passions off-the-golf course, was delving himself into his antique golf collection. Here is a picture of my dad with his golf collection he found so much joy in. In our house growing up, he custom designed and built this room from scratch to specifically showcase his collection! It was absolutely incredible! Little did I know growing up, I was living in a time capsule of ancient golf history!
Marty and Betsy West have been wonderful friends of my parents since before they or my parents were married! After driving up to Rockville, MD from Charlotte, Justin and I arrived at the West's house about 9pm. For hours, we immediately started reminiscing funny stories of when my dad and Marty secretly kidnapped my mom and Betsy and took them on a fun beach weekend back in their dating days! We then talked about how my dad was currently on his flight back from Korea and was landing home in Charlotte in just a few hours. We then headed to bed, as I had a practice round tee time bright an early at 8am.
Psalm 30:5 For his anger endures but a moment; in his favor is life: weeping may endure for a night, but joy comes in the morning.
BUT...
We wanted our father's funeral to be a huge celebration of his life! We filled the church with many of his treasured items, trophies, and memorabilia. We proudly displayed his beloved green Pine Valley jacket that he has had since he was invited to join as a member in 1982! However, his friends always made fun of him that his jacket seemed to be one shade of green lighter than everyone else and that he no longer could actually button the jacket up! They joked about cutting a slit up the back so maybe it would fit! haha. But, they all knew that his jacket shined with 28 years of love that my dad devoted to Pine Valley!
A friend had emailed us and referred to Dad as "Golf's Greatest Gentleman" and we couldn't have said it better!
Various treasured trinkets including his Wake Forest ACC Championsip rings, USGA medals, Mexican Senior Amateur Champion Crest, Bermuda Senior Champ. Crest, and other memorabilia.
My dad found complete joy in trying to help others succeed at what they loved to do! He had so much wonderful advice, which now we cling onto even harder. We typed up a couple of our favorites and left them for people to get their last words of advice from Norman. Here are just a few of them:
My dad always told me..."Perry, when you do something spectacular on the golf course and the media sticks a camera in front of your face, the worst thing you can possibly say is.....I'm speechless" Therefore, he was adamant about me learning to speak in public and suggested I do some sort of media training. We both figured, even if I never used it in golf, I would definitely use it in the business world!
I never in a million years thought I would be using it to speak at my own father's funeral. When the pastor asked us who would be speaking at dad's funeral, to no surprise, we ALL felt like God had given us something to say. We had heard dad say before, if God gives you the stage, you better take it and say what you wanna say!
Seeing my mother stand up there talking about our dad, only confirmed what we already knew about her! Our mother has unbelievable strength and faith in God! Mom...we are so very proud of you!
Happy Father's Day, Dad! We spent the day swimming at the Carmel pool! The weather was beautiful out. We saw some of your friends and they asked how we were all doing! They miss you too! We came to visit you today at Magnolia Gardens. Doesn't it remind you of Magnolia Lane driving into Augusta National? I brought you sunflowers because they remind me of JOY. I thought you would like them too! I was going to bring you some golf balls (but since we are NEW, I didn't want to break the rules just yet!) Maybe next time! I can't wait to see you in heaven one day. I have to so much to tell you!
I love you Dad!
We Love You Dad!
Dad, I always wanted to be just like you and do things exactly the way you did it! Thank you for being such a wonderful role model for me, Swen, and Ashley! One day we'll walk together again in heaven! Until then, I've got big shoes to fill down here on earth!
I love and miss you more than anyone could imagine!
Here are direct links to her blog posts:
Just some fun photos.....
Dad loved being on the water! Here is my dad shortly after him and my mom were married driving the boat. Dad helping me real in a 50 lb Tuna just of the coast near Cape Hatteras, Outer Banks. Swen and Dad fishing down in Florida! My mom was the best boat driver of all!
As a family, we decided to give up Christmas presents every year, and go on a family ski trip each year instead! These are some of the best memories of my whole life!
Dad loved to fly! After he got his pilot's license, he made each one of us take flying lessons to learn how to land the plane, just in case we had to do it in an emergency someday!
We woke up at 5am to take this family picture on the Swilcan Bridge at St. Andrews on our one-time family trip to Ireland and Scotland! So glad we did! Thanks Dad!
One of my favorite pictures of me and dad! Taken in 1983, I had just turned 1!
Dad and Ashley
When we would go hang out with Dad at work, at American Studios, we would get to take funny pictures like this one! My mom wasn't too thrilled at first, haha, supposedly that was a brand new shirt!
Dad was a pool shark too!
Dad and I played in the Carmel Parent-Child almost every year! We then went on to win the Carolinas Golf Association Parent-Child and 2 National Father-Daughter Championships! Such great memories.
Dad playing in the Senior British Open (with the HOG Putter!)
Dad loved being a grandfather! Him and Sienna out in Palm Desert, CA.
Dad practicing with Cameron! Dad saw another golfer in the making!
Our last family ski trip this past February 2011 in Denver, Colorado!
We loved trying to beat dad in a putting contest before dinner!
Carmel CC 1988
Dad taught me to ride a bike for the first time without training wheels.
Carmel #16 South (we grew up on this hole) 1988
Mom and Dad! They were still "in love" after 38 wonderful years of marriage!
I feel like my dad is always with me! He leaves us signs everywhere we go! These signs get me through life day by day!
The Golf Channel aired the World Club Championship footage and they were so wonderful to have included a wonderful tribute to my father at the end! My heart broke as I watched this...seeing and hearing him alive and talking felt like a horrible trick! This footage was filmed just hours before he would leave this earth. I wished I could jump into the tv and beg him not to board that plane back to the United States. However, as painful as watching this was, I am so thankful for it at the same time. To actually have my dad's final thoughts and days captured on film for us, is a gift from God! He truly seems so happy and that is the biggest gift of all!
When Justin and I got married, we had special golf tees made up to give to all of our golf friends to remind us about how we wanted to live our lives from that point forward.
The golf tees said, "Live the Life You've Dreamed."
My little 5-year-old niece saw this "pirate face" my dad made and said very adamently, "Grandpa did that for me!" I believe she is right! He actually looks just like her in this moment! I believe angels speak to children and that children can hear them! Sienna had a very special relationship with her Grandpa! During his viewing at the funeral, she placed a note in his pocket that asked him to "Save her a big purple motorcycle with an extra long seat.... so grandma could ride with them."
Right after my dad passed away, and once we were able to get his luggage, we drove up to our mountain house, which was the last place he had been before leaving for Korea. He had left a devotional he had ripped out on the top of his desk. The devotional was titled, "CHOOSE JOY." These simple two words, are the two words my family has lived by for the last year!
My sister, Ashley, started a CHOOSE JOY movement that has spread rampantly all over the world!
Here is a little snit bit from her blog!
In September 2011, I took a pregnancy test and it was positive. It turns out it wasn't a new pregnancy, but a continuation of the first pregnancy: a molar pregnancy. It also sent cancerous cells throughout my body. A tumor was growing in my uterus and it grew so rapidly that it invasively grew straight through to the other side. In October 2011, I was transported to Loma Linda with internal bleeding. While on the operating table to remove the tumor in my uterus I started hemorrhaging and lost 4/5 of my blood. The surgeons had to perform an emergency hysterectomy in order to save my life. They say I'm lucky to be here. I underwent 2 different lines of chemotherapy that were unsuccessful and it was determined that I had a rare aggressive cancer called Choriocarcinoma. The third line of chemotherapy EMA-EP was a brutal process of weekly 8 hour infusions where most people get 2 or 3 weeks off in between…..but it worked. I'm monitored weekly for any increase in my tumor markers (HCG) to make sure it doesn't come back and also because the chemotherapy I got increases my risk for leukemia. Here is my story from day 1
.
…it includes the death of my father in May 2011: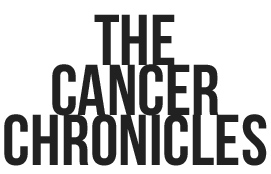 The scar that was left.
A huge "milestone" at the time. Walking 15 laps around the pool....
.
.
..which left her completely exhausted afterwards.
...even brushing and blow drying her hair was difficult, requiring to much energy! This day, she had a few friends coming to visit...so I was ecstatic to play beauty parlor!
With her hair falling out even more rapidly everyday, she knew the inevitable would come and had talked about just shaving it all off. My mom, without telling anyone, stopped at a salon one evening and shaved her own head first. She didn't want my sister to go through this process ALONE! Sienna cried for hours at the sight of Grandma's bald head, but she warmed up to it after a few hours. She was then excited about the fact, mommy might shave her head too. She wanted to then shave her head, so of course, they had to make sure they hid all the scissors in the house to make sure Sienna didn't try to give herself a haircut when noone was looking, haha. Our mother is so unbelievably STRONG! While still grieving for the loss of my dad and her life long partner of 38 years, she jumped right into caregiver mode to my sister! We love you so much mom! Sienna wanted to wear a scarf on her head too!
The next day, Sienna and Brett, helped Ashley shave her head. She captured it on film in a wonderful video she titled, "Rite of Passage." I cry everytime I watch it!
This video is a MUST SEE!
"Rite of Passage"
Here we are at the doctors office....I let Ashley borrow my ponytail for a quick photo op while the doctor stepped out of the room for a split second! He did happen to catch up and Ashley asked if she looked like Andy Warhol? haha. We tried to keep a sense of humor every step of the way...
but it was hard to not notice the huge toll the chemo was starting to take on her body.
Today would be the last day of chemo...
and I'm so thankful Justin and I were able to be there to celebrate!
Just last week, the World Club Championship held there 2012 Championship. Last year, my dad played in Seoul, Korea, but this year the tournament was played in Diamante Cabo San Lucas, Mexico. Everyone at the WCC was so wonderful in keeping the memory of my dad alive by including him in their opening ceremony, along with posters hung up with his picture on it.
Defending champion, Ryan Birnie, hitting the Opening Tee Shot with my dad's driver! I can only assume he hit it so long and straight, he wished he could keep that driver in his bag!
Also, I wanted to share a few articles and blogs written about my dad.